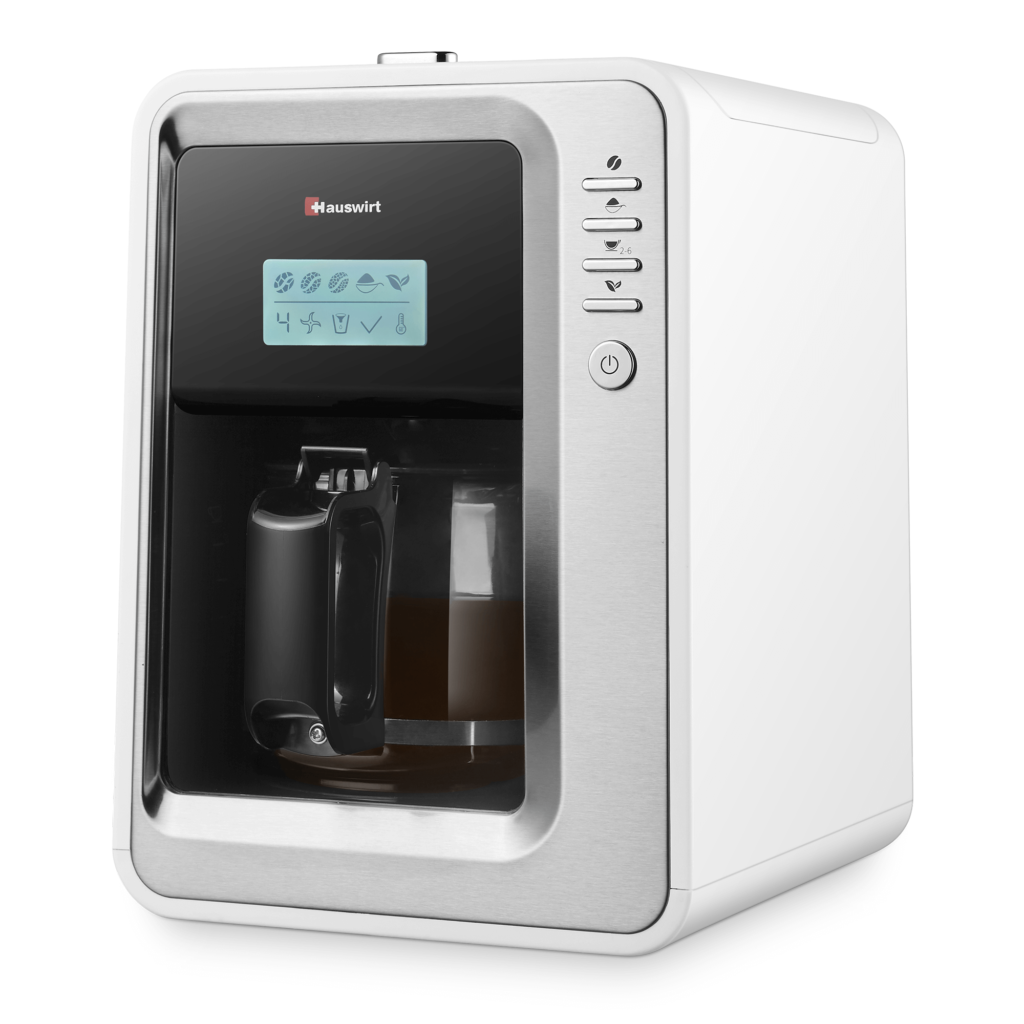 Disclaimer: I may receive commissions from purchases made via links at no cost to you
---
Quick review
Hauswirt coffee maker makes excellent first impressions when you unbox it: it looks very nice, good quality plastic both externally and internally, easy to use controls. It all feels great until you taste the coffee that this machine makes in under 5 minutes. Taste is a very subjective topic but unfortunately in our case nobody that has tried it said that it tastes great. Most of those people said that it lacks full coffee taste like it has been diluted. The taste improves a little bit if you make at least 4 cups of coffee.
If it had made a great coffee we would definitely recommend it as everything else feels great with this little machine.
This is the second Hauswirt product that we are testing. After reviewing the Hauswirt blender we were excited to get our hands on the coffee machine. This coffee machine promises great coffee taste with its selection of grinding levels, smart steaming step and the perfect temperature for coffee brewing. We have put that all to the test to see if it's worth buying.
Packaging